"

That Aaron Walker Band is a force to be reckoned with."
0:00/3:50

0:00/4:17

0:00/3:15

0:00/4:07

0:00/3:37
"Play them the kind of country they want to hear!" This has been a mantra expressed from the Aaron Walker Band since they formed only 3 years ago. In that short time, this group of guys from Appalachia have been writing, performing, and building an audience throughout the country playing packed out historic venues, Nashville broadway bars and sold out arenas. The band has had the privilege of not only opening for long standing acts like Colt Ford but also their share of tour experience with other big acts most recently on Upchurch's Mud to Gold Tour. 
With sounds and influences ranging across the spectrum, from Montgomery Gentry, Eric Church, Cody Jinks to even Nirvana, the Aaron Walker Band has not only carved out their own lane in the genre but has also added their own raw presence which some say may be lacking in country music as we know it today. The band's first self-titled EP has landed over one hundred thousand streams on Spotify alone and hundreds of thousands more across other platforms.  The group also maintains tens of thousands of fans and followers across the globe and social media. 
They are made up of Taylor Johnson (lead guitar and vocals), Daniel Messer (rhythm guitar and vocals), Ethan Maltsburger (bass), Tad Norton (drums), and the man himself, Aaron Walker at the helm and leading vocals.
Photos
Aaron Walker Band with Colt Ford & Upchurch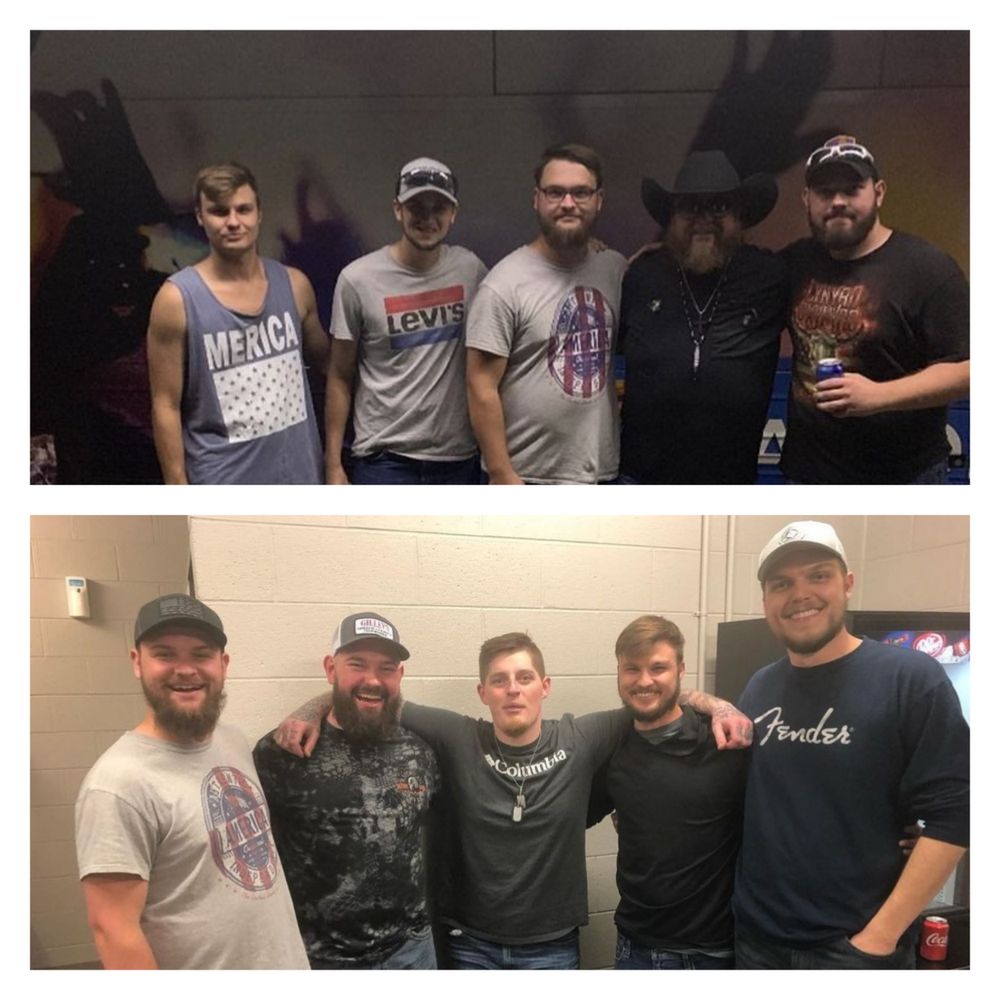 Aaron Walker Band has opened shows and toured alongside various national and regional acts such as Colt Ford and Upchurch